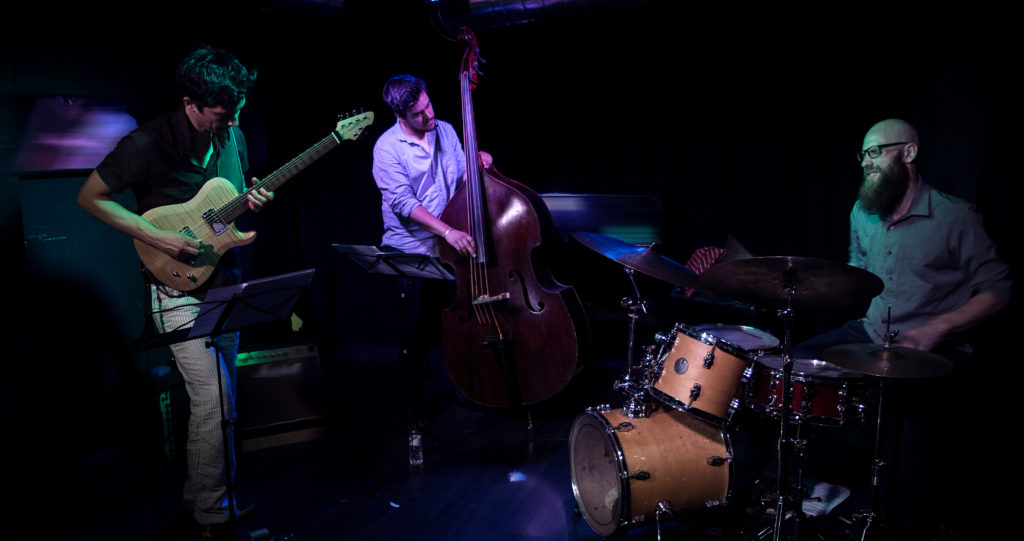 English: After releasing a disc in solo guitar that is somehow experimental, Olivier Jambois wanted to present a new work with a more jazz sound, without sacrifying his own sonor universe. The repertory is original and composed by oniric and nostalgic melodies. For this, he is working with two active musicians of the French-Spain scene, Basile Rahola on double bass and Thomas Wandell on drums. Their strong colaboration leads to a music that is alive, where freedom is impossible to avoid.

Català: Després de presentar un disc a guitarra sola més aviat experimental, Olivier Jambois ha volgut presentar un nou treball amb una formació més clàssica i sense sacrificar el seu univers sonor, proposa un repertori original compost de melodies oníriques, nostàlgiques i inquietes.
Per això, treballa amb dos músics lírics i creatius, Basile Rahola al contrabaix i Thomas Wandell a la bateria. La seva estreta col·laboració desemboca en una música viva on les preses de llibertat són inevitables.

Recording

The disc has been recorded in the studio "El Patio" in Barcelona, and has been mixed and masterized by Quim "Kato" Puigtió. The artwork and physical impression are under process.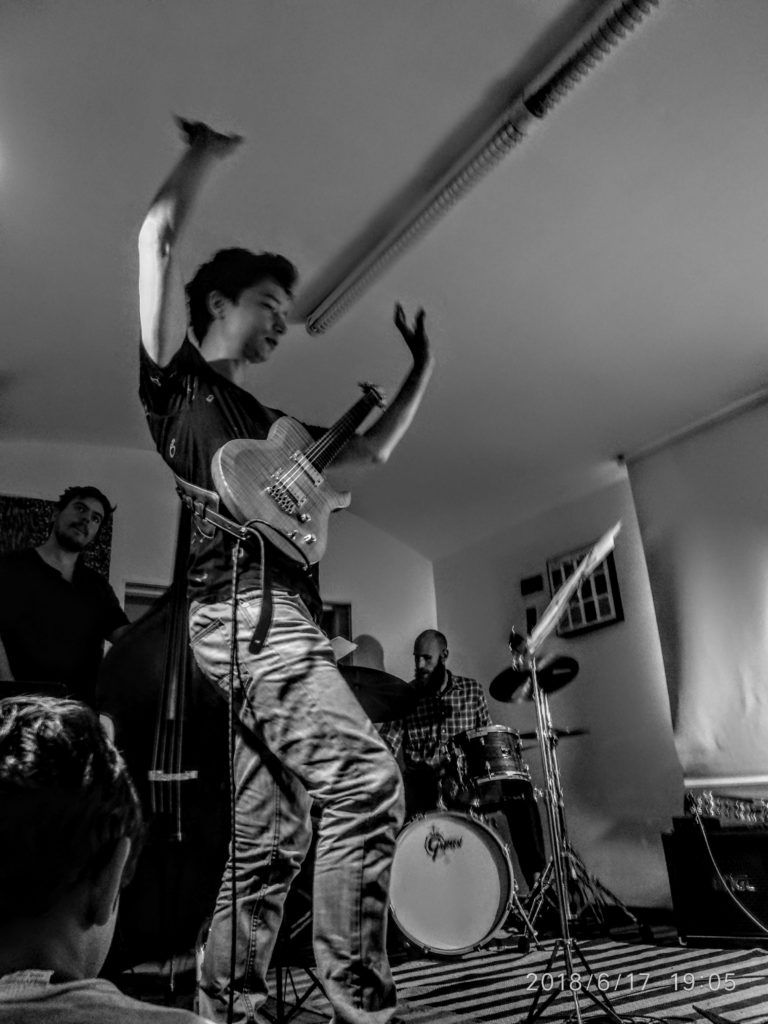 Some videos